CHEROKEE VILLAGE
Specialty Care Assisted Living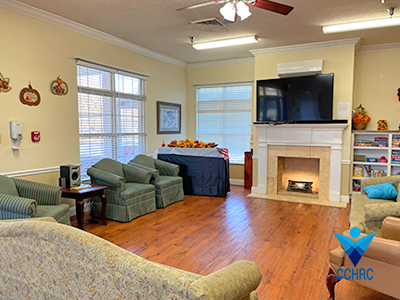 At Cherokee Village, we have one of the best Specialty Care Assisted Living Facilities in Alabama. We pride ourselves in trying to go over and beyond the needs of our residents and their families as well.
Think Cherokee Village Assisted Living Facility might be perfect for your loved one? Contact us using the form provided or call us for more information. We would love to discuss your needs!
(256) 927-4307
Providing a clean, safe, respectful, and caring environment for those we care for is our highest priority. Helping those we care for to live their best life is very important to us as well.
By combining all of the above with expert, around-the-clock care; you'll have the peace of mind that you made the right choice for your loved one.
Best Assisted Living Facility in Northern Alabama
Aside from our location that's close in proximity to the picturesque Weiss Lake in Centre, Alabama, our 36 assisted living units, common areas, and grounds are very well kept.
Additionally, the quantity and quality of our services and activities are sure to help your loved one feel at home and involved. Truly an independent feel with the assistance your loved one needs.
Some of the features we offer include:
24 – hour care by trained and caring staff
Licensed nurses to administer medications
Assistance in Daily Activities
Beauty Shop
Housekeeping
Laundry
Delicious, Nutritious Meals
Fun Daily Activities
Private Rooms with Bathroom
Activity Coordinator and Chaplain
As you can see, we're well above the ordinary and provide an array of activities and assistance to ensure our residents are enjoying their golden years. We even have a specialized memory care unit should the need arise.
Imagine all of this for your loved one and getting the comfort of knowing we have an LPN and Staff 24 hours a day. Our skilled nursing personnel is simply amazing.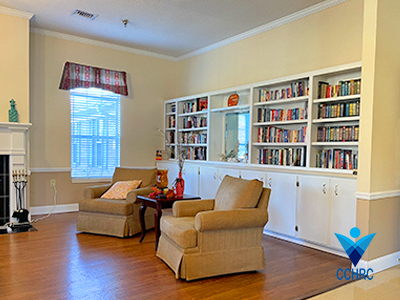 Our LPN's keep up with and manage medications and keep in close contact with Physicians to make sure our residents are well taken care of. In fact, our assisted living facility has a Physician on call at all times.
Licensed SCALF
Cherokee Village is licensed by the Alabama Department of Public Health and we are also a member of the Alabama Assisted Living Association.
While it's true that Cherokee Village Assisted Living is not covered by state funds or federal entitlement programs such as Medicare or Medicaid, our rates are affordable.
Additionally, we accept LTC (Long Term Care) insurance, if applicable.