Are you looking for a safe and caring Memory Care Facility for a loved one who has Dementia or Alzheimer's? In Northeastern Alabama, no one offers a better experience than CCHRC.
It goes without saying that caring for a loved one with memory and cognitive challenges takes patience and compassion. We specialize in providing the care and quality of life for those affected by these cruel diseases. For more info call:
(256) 927-5778
The Memory Care Unit at Cherokee County Health & Rehab Center is specially designed to provide the optimal environment for residents affected by the early stages of Alzheimer's disease.
It has a high ceiling, skylights, and a circular indoor walking area. These features are just a part of this unique design.
Memory Care Facility in Northeastern Alabama
CCHRC recognizes the unique needs of seniors with Alzheimer's disease and other related memory impairments.
It has always been our goal is to find ways to involve residents in everyday activities they enjoy in specially designed surroundings that are both safe and stimulating.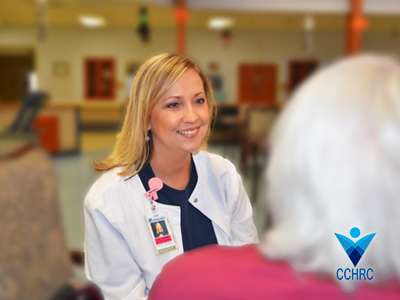 Our Memory Care facility is a 40-bed unit and was designed to provide the optimal environment for residents affected by these diseases.
Some of the features of our Memory Care unit include:
Spacious, open-concept interior building
28-foot Vaulted Ceiling
Circular floor design
Shadowboxes for resident keepsakes
Activity stations
Designate Activity professional
Specialized trained staff
A secured unit to allow for safe wandering
Outdoor Secure patio
Calming color scheme
Restorative care services
Alzheimer's & Dementia Care with a Heart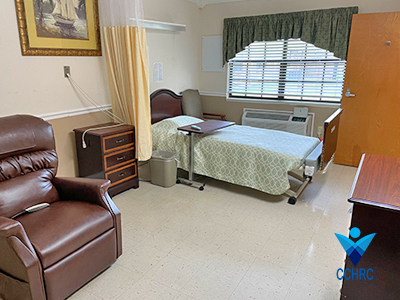 Providing care for seniors with Alzheimer's and dementia can be very challenging. We provide peace of mind when assisted living is no longer an option.
As nice, clean, and secure as this building is, it pales in comparison to the highly trained and professional nursing staff that takes amazing of our residents here.
Patience and compassion go a long way around here and it shows. Outstanding medical care and having a heart are not independent of each other.
CCHRC has a Financial Benefits Specialist who has received "letters of Accommodation" for the State of Alabama on her ability to complete the financial requirements.
Families can be overwhelmed with the guidelines but we are here to assist and eat the burdens.
Our Memory Care Facility accepts Medicare, Medicaid, Long-Term Care Insurance, Private Insurance, and Private/Self-pay.